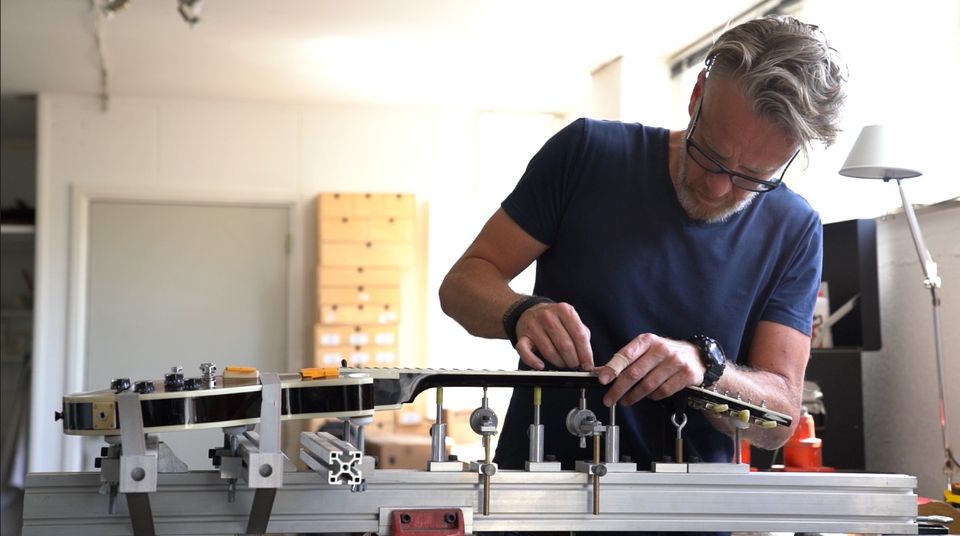 My name is John Muijen, since 2014 proud owner of GuitarSupplies.nl which was founded in 2007.
Next to running GuitarSupplies I am also a guitar repair man having worked on hundreds electric and acoustic guitars and basses over the years.
I use that experience to expand the ever growing product catalog of GuitarSupplies. My main focus is quality and usability. Our assortment is carefully put together and procured by importing direct from manufacturers.
In my guitar repair shop I use most of the products you will find here.
Questions, suggestions or remarks? Do'nt hesitate to contact me. In the event I'm running one of my powertools I won't be able to hear the phone. I read e-mail daily so I will get back to you as soon as I can.